A belated Merry Christmas and Happy New Year to you all from a stinking hot Brisbane.
How was your Silly Season?
Was it full of books and lots of lovely reading?
I reached my goal of reading 50 books last year for the first time - hoorah!
This year I will try and do the same but mix it up a bit with a few reading challenges.
My first reading challenge is one I've joined on Librarything through the Virago Group.
For that I hope to read the following:
William an Englishman by Cecily Hamilton
2. One of Ours
by Willa Cather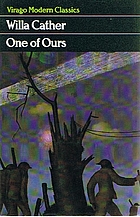 3. Testament of Youth
by Vera Brittain
4. Not so quiet
by Helen Zenna Smith
5. The Return of the Soldier
by Rebecca West
I am really looking forward to this as I need to broaden my reading particularly for the work I do in a public library. These are the books/genres I hope to read:
Award Winning - I'll seek my inspiration from this website and given that I have just discovered Penelope Fitzgerald, I reckon I'll read Offshore for this one.
2. True Crime (Non Fiction) - well I do have The Gatton Murders by Stephanie Bennett by my bed or The Baby Farmers by Annie Cossins or Three Crooked Kings by Matt Condon, so I think that's that covered off
3. Romantic Comedy - I'm a bit non-plussed about this - want to give me a suggestion? Otherwise I'll be heading for Can You Keep a Secret? by Sophie Kinsella
4. Alternate History Fiction - Jonathan Strange & Mr Norrell by Susanna Clarke appeals to me
5. Graphic Novel - I suspect this will be like eating dry All Bran for Me - I'm choosing Watchmen
6. Cosy Mystery Fiction - unless you have a better suggestion (and I am all ears, really I am) I will plump for Agatha Raisin and the Quiche of Death by MC Beaton I suppose.
7. Gothic Fiction - I'm ashamed to say that I have never read Rebecca by Daphne Du Maurier so that's a definite
8. War/Military Fiction - see my first reading challenge ! ;0
9. Anthology - this is kind of curious. I looked on Goodreads Listopia and Forever Friends by Shelagh Watkins was top of the list so I guess I'll give it a go!
10 Medical Thriller Fiction - hmmm I'd appreciate a bit of advice on this category too otherwise I'll plump for Michael Crichton's Andromeda Strain
11 Travel (Non Fiction) - I feel guilty that I've never read Bill Bryson so I think I'll choose
A Walk in the Woods
12 Published in 2014- ummmm well it's only 4 January but I can tell you now it will be one of the ones nominated for the Booker Prize that was published this year.
And just when you thought I was done....my third reading challenge will be the
I'm aiming low - Dilettante level 1-5 books. I've got two covered already in my eclectic reader challenge: travel and true crime. I guess I'd like to read history, biography and genealogy as well. But perhaps knitting will get a look in too. Or social media or library stuff. Lots of room for thought there.
What about you? What reading challenges are you hoping to achieve this year?